Benefits
Deep discounts on groceries. Weekly specials applied automatically when you use your Foodtown club card at checkout.
Special grocery offers and promotions. See our weekly circular for supermarket events that save you money!
Participate in 'My Specials' and receive periodic e-newsletters and e-mail promotions.
Double or Triple coupon events.
Ability to use digital coupons. Directly load the digital coupon to your Foodtown club card and automatically receive the discount when you check out.
Use your Foodtown Club Card when you shop for groceries online and receive the same discounts and promotions that you would in our stores.
Receive offers, sales, and notifications when you download and use the Foodtown on the Go Mobile App.
Lost key chain return– your Club Card key tag will enable us to identify & notify you in the event your keys are lost.
---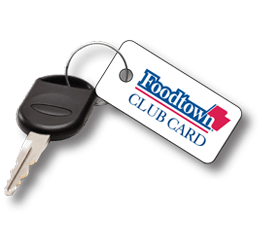 Bring your completed enrollment form to your local Foodtown supermarket and receive your Club Card right on the spot!
Privacy Statement
I understand that Allegiance may use Data consisting of the information provided on this application and product purchase information (but not payment information), or provide Data to a third party under contract with Allegiance, for marketing purposes, including to provide you with personalized offers and coupons. Allegiance may also provide Data to a third party for inclusion in an anonymized database.