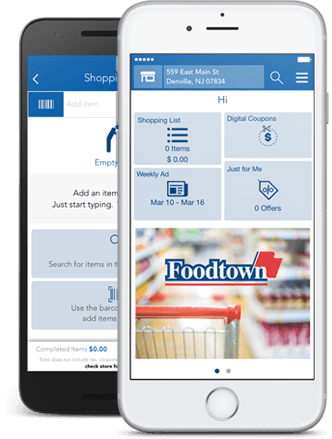 Download our Mobile App For A Smarter Shopping Experience
We have innovated the customer experience by putting the store in your hands. Find everything you need from products, savings, and weekly promotions with the power of our mobile app.
Digital Coupons
Start saving on your favorite products and browse our exclusive specials.
Shopping Lists
Stop forgetting items while you shop! A simple way to stay neat and organized.
Seamlessly Search Products
Use the mobile app to browse and find products before you walk into the store. Simply search by keyword, product name, or use our built in barcode scanner.
Connect With Family & Friends
The app makes it quick and easy to stay connected with family and friends. We integrate contacts from your phone for seamless networking and communication.
Weekly Savings & Specials
Stay updated on our weekly specials and savings. Digital coupons make it easy to store all your savings within the mobile app.