Foodtown Supermarkets and Kellogg's Company Announces Winner of Kellogg's Fuel for School Contest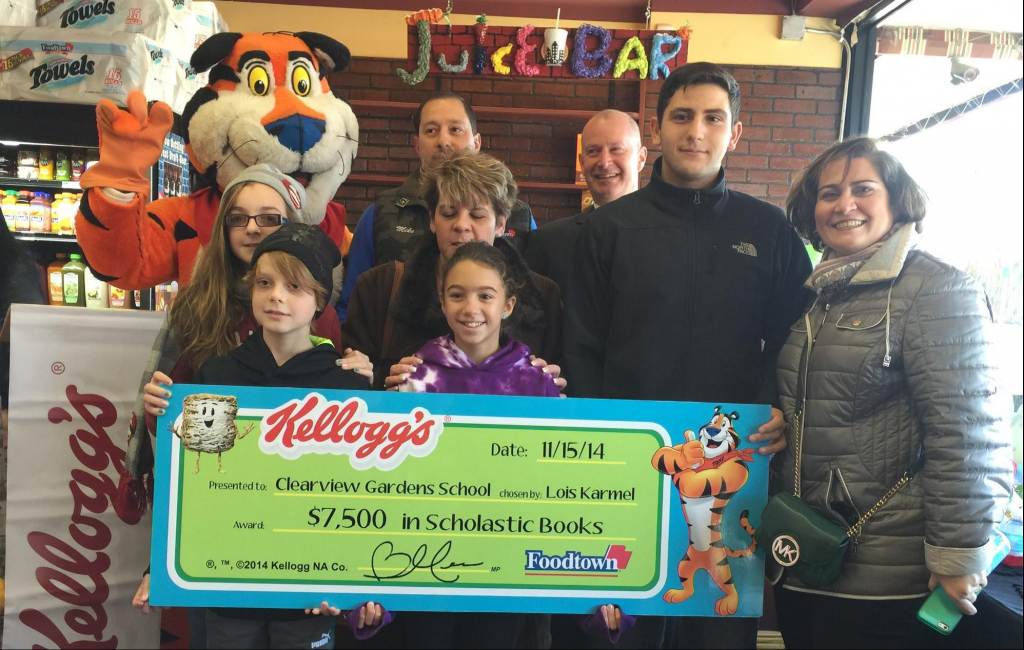 Iselin, NJ, December 1, 2014 – A 2014 Back-to-School Award Ceremony was held on Saturday, November 15th, 2014 at the Foodtown Supermarket located on Bell Boulevard in Bayside, Queens. Foodtown Supermarkets, together with Kellogg's, ran a contest during Hispanic Heritage month, which required shoppers to text a code to a specific number. The winner of the sweepstakes would win $7500 worth of Scholastic books for the elementary school of their choice.
Foodtown shopper, Lois Karmel from Whitestone, NY, was the proud winner of the contest and chose Clearview Gardens Elementary School, Queens, NY to receive the prize. At the award ceremony, Lois Karmel and the Clearview Gardens School Principal received the grand prize of $7500 worth of Scholastic Books. In addition to refreshments for all attendees, Tony the Tiger distributed gift bags to the students from the winning school.
John Derderian, Vice President of Sales/Marketing/Member Development of Allegiance/Foodtown, stated, "We are pleased to partner with Kellogg's, a valued supplier, to help support children's educational efforts through contests. Congratulations to the winner, and the students and staff of Clearveiw Gardens Elementary School."